One of our favorite family camping activities is hiking, particularly in the mountains where the elevation provides a welcome relief from the valley heat. Whether we are hiking one mile or five, we never leave camp without the backcountry essentials, including trail snacks for everybody. The kids all have their favorite trail snacks and we bring a variety of different types with us, to help keep the kids (okay, parents, too!) motivated. Have you ever wondered how the various trail snacks compare, from a nutritional standpoint?

Snack Bars
Snack bars, like Nature Valley® Sweet & Salty Bars and Granola Bars, are one of our staples on shorter hikes and even for the kids, on longer hikes. These bars taste great and are more substantial than lighter snacks.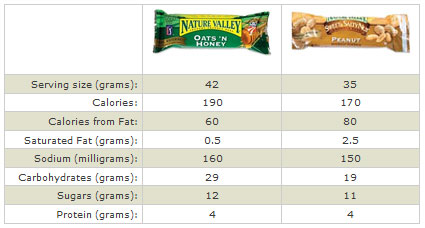 Energy Bars
In cold weather and on longer hikes, I like the extra substance of an energy bar. These hearty bars, like Clif®, Luna® and PowerBar® Performance® are a bit much for kids, but sometimes I will share a bite, or two.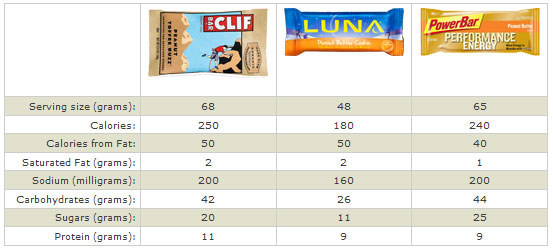 Trail Mix
Trail mix is a popular trail snack for the kids, although we have to keep an eagle-eye on them, or they will pick out all of the M&Ms. Of course, trail mix doesn't have to have M&Ms. Dried fruit also mixes well with the traditional peanuts, raisins, almonds and cashews.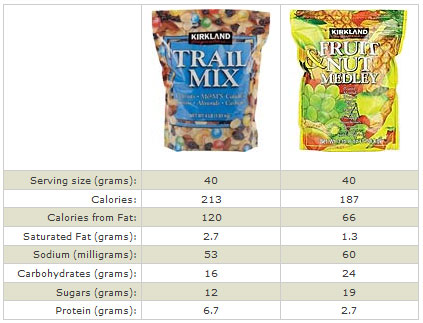 Dried Fruit
Dried fruit is tasty and really easy to pack, so it's no wonder that it is one of the most popular trail snacks, for many people. From tart cranberries to super-sweet mangoes, there are dried fruits to suit every taste.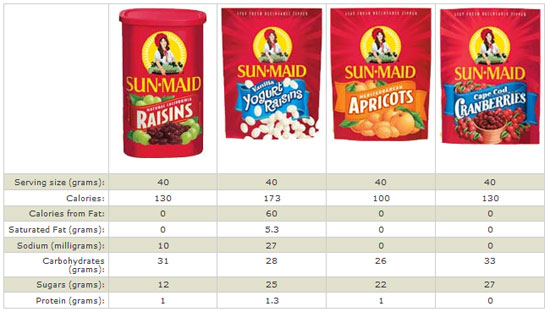 Fresh Fruit
It may not pack quite as easily as dried fruit, but fresh fruit is a wholesome and juicy trail snack, that is particularly welcome on warm days. Just remember to pack out the peels!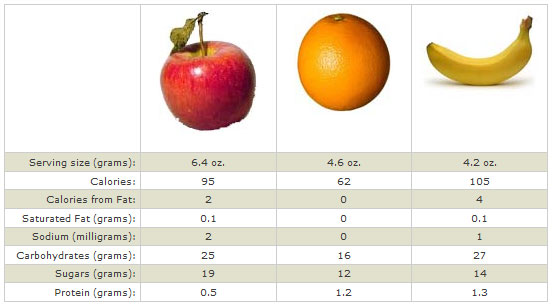 Resources:
Nature Valley
Clif Bar & Company
PowerBar
Sun-Maid
CalorieKing

See also…