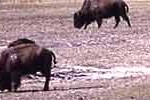 Have you taken your family into the backcountry and camped in the wild, away from any established campsite? How about camping in one of the great national parks? I'm not a big fan of New Year's resolutions, but as we head into another week of sporadic rain, here in NorCal, I'm left with little else to do – other than plan an exciting family adventure for this summer!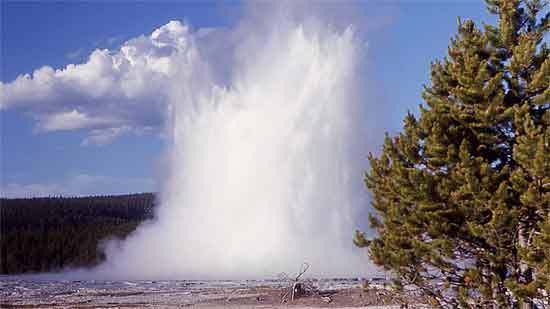 I am pretty sure that my kid's first choice of places to see, this summer, would be Yellowstone. Somewhere, either at school or on TV, they saw or read something about bison and they have been bugging us ever since to "go see real bison."
I am sure the geothermal features would be a big hit, too. The kids got a taste of that last summer, when we spent a few days in Lassen Volcanic National Park. At 9 and 10 years old, science is beginning to pique our girl's interest and I would like to encourage that – and I think a trip to Yellowstone would.
The downside, of course, is that Yellowstone is 1,000 miles away. That is one week of just driving (there and back) or a big cash outlay for airline tickets and a rental car. I could ship our gear to a hotel. I am not sure that we are up for that, but it would be the bold thing to do and being bold is never easy, right?
Wherever we end up, this summer, we will take a cue from last year's vacation and make it a full two weeks. Historically, we have taken a few days here-and-there, but last year we did a full two weeks in one shot, traveling up the California coast and crossing into central Oregon. We got to camp in a lot of really cool places, from redwood forests to wild riverfront campsites on California's Smith River and Oregon's Metolius River and then there was Lassen, on the way home.
With two full weeks, we had a lot more freedom to spend an extra day somewhere, or see something new that was a bit out of the way. Whatever we decide to do this year, I want to make sure it is something bold and exciting – something the kids will remember.
See also…