This weekend I packed-up the family and headed to the 22nd Annual Spring RV Show, in Pleasanton, California. We have friends with truck campers, pop-up tent trailers and camping trailers, but this is the first time we have ever gone to an RV show, in order to get an idea of what is out there and how the different types of RVs compare, for family camping.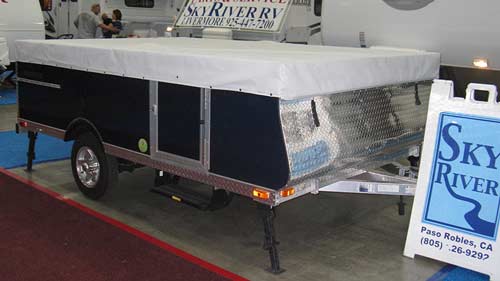 The biggest disappointment at this RV show was the lack of pop-up tent trailers. The lone exception, however, was this cool little tent trailer from Livin' Lite Recreational Vehicles, in Wakarusa, Indiana. The Quicksilver 10.0, shown here, is only 14 feet long – a tad shorter than a Honda Civic – so it can be stored at home, in your garage.

One of the best features of the Quicksilver is it's all-aluminum construction. With a gross weight of 1,500 pounds, this little tent trailer can be towed by most family vehicles. At $5,995 it is competitively priced against heavier tent trailers in this class and I was impressed with the big beds and the marine-grade materials inside, which should be easy to clean.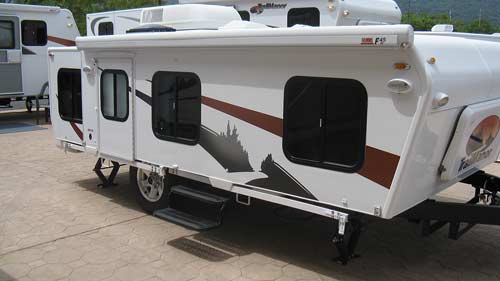 Bridging the gap between tent trailers and full-size camping trailers is the TrailManor line of folding trailers. Many family vehicles, like minivans and small SUVs, are rated to tow 3,500 pounds, which is adequate for a TrailManor.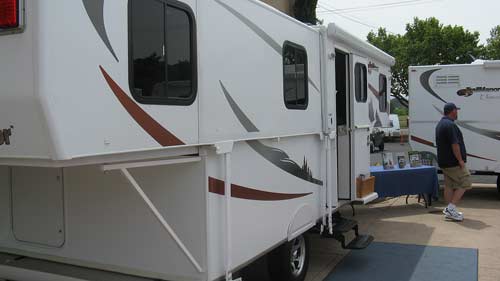 In its raised position, the TrailManor looks much like a regular camping trailer, with real windows, air conditioning and an awning. The interior ceiling height is 6' 4" which was just enough to allow me to walk around, without bumping my head. At around $27,000 the TrailManor is a big step up from a tent trailer, but it is a full hard-side camping trailer that you can probably tow with your current family vehicle.

The TrailManor 2720 model, shown here, is laid-out really well for families – with beds on either end and a dinette that converts into a third bed. I was really impressed with the light interior, with maple cabinetry and woodgrain flooring.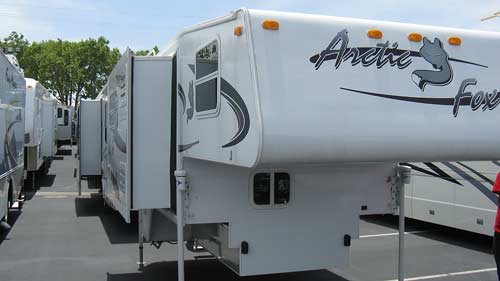 We have friends in Oregon who are big boaters, so their camper-of-choice is a truck camper, since that allows them to also tow their boat, on their family camping trips. I have not seen the inside of their truck camper, yet, but I've always wondered how well these work for families, because they look fairly small.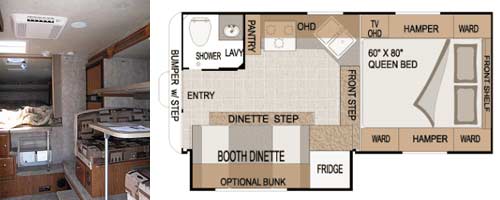 The model 990, shown here, has a queen bed up front, for mom and dad, along with a dinette that converts into a bed and a fold-down bunk, overhead. There is an amazing amount of functionality, in such a small space, and it did not feel cramped with the five of us, inside. At $28,303 the Arctic Fox is priced similar to many higher-end camping trailers, but if your family camping adventures include boating or offroad vehicles, a truck camper makes a lot of sense.
The RV industry has had a rough couple of years, but it was nice to see some family-oriented products at the show. Certainly the majority of the RVs we looked at were geared towards couples and, of course, a number of them were monstrosities that will never venture far from the Interstate. I did notice a number of RVs with bunk beds for kids, though, which means the manufacturers are starting to address this growing demographic.
See also…