Okay, I've been putting this off for way too long. There's a popular meme floating around the blogosphere called Honest Scrap – or, as my friend Ed in Portland, OR says;  "Honest Crap", where bloggers share ten interesting things about themselves that their readers probably don't know.
It's actually kind of fun learning other people's deep, dark, secrets! I mean, who would have thought that Bethe Almeras at The Grass Stain Guru had a crush on George Michael and Ricky Martin? Or that Jess at Wild Earth Integration has been struck by lightning? I'm not sure I can top being hit by lightning, but I have been in a few "scraps" over the years, so let's see!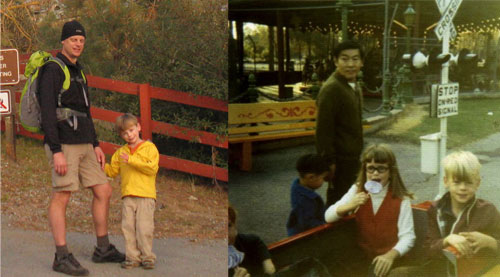 In 1972, I looked exactly like my son does today. And yes, I still know Vallerie – although I haven't been back to Magic Mountain since that photo was taken.
I'm not much of a surfer, but in 1991 at Cape Hatteras I surfed Hurricane Bob.
My favorite music is…uh…everything. Literally. My MP3 player (which is my Blackberry – I hate carrying multiple gadgets) has everything from Bob Marley to Linkin Park, with Metalica and Loretta Lynn in there, too.
Camping next to a river in Honduras, I woke up one morning and started making some coffee. After a few minutes of feeling something tickling me on the back of my neck, a friend came over and swatted a large scorpion off the back of my head.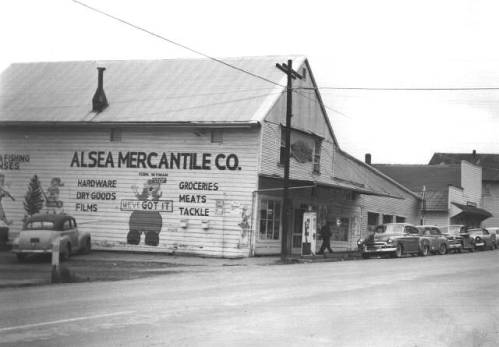 My high school was so small that we played 8-man football and there were only 13 of us in our graduating class. Oddly enough, my little hometown has its own Wikipedia page.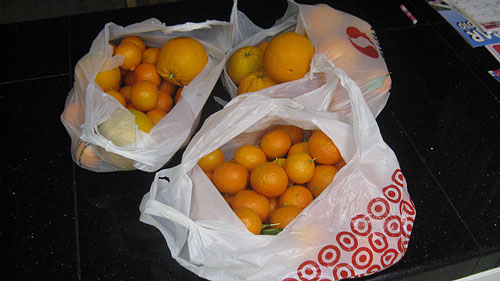 Lisa and I aren't huge fans of California, although I've been an Oakland Raiders fan all my life. Oh, and we picked these oranges and tangerines in our backyard, last weekend, in the middle of February! We also have pears, plums, peaches, apples, lemons, figs and persimmons.
I once had a parachute malfunction in Petawawa, Ontario and escaped by the skin of my teeth. A week later, I jumped into northern Quebec and spent three days living out of a snow cave in the Arctic Circle because the parachute on our akio sled failed to open and all of our gear was destroyed.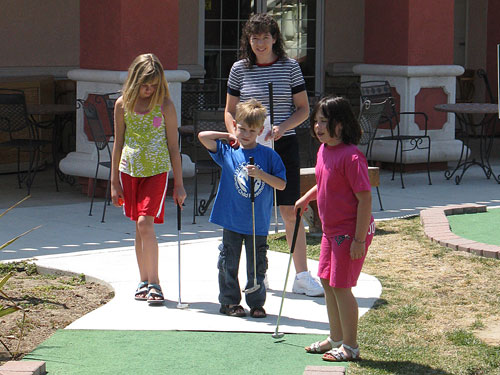 Can you tell that one of these kids is adopted? Neither can we.
The only time I can remember ever being scared in the woods was when I happened onto some wild boars, in Panama. I'm pretty sure we both took off in opposite directions at a fairly high rate of speed.
I DJ'd for Oregon State University's radio station and would probably go back into that if I won the lottery.