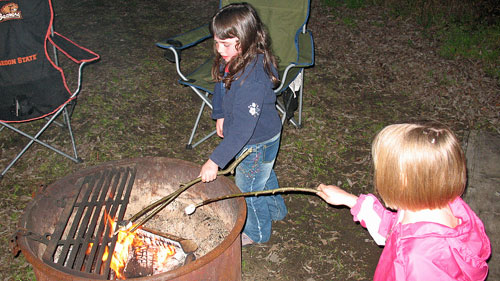 If you are planning a family camping trip this summer, one of the activities that you are probably looking forward to is roasting marshmallows over the campfire. We consider campfire time one of our favorite family camping experiences and while we don't always roast marshmallows, it is a great family activity that the kids really enjoy. Here are five marshmallow sticks that will spare you from having to search for that perfect stick in the woods.
Rome Industries Marshmallow Tree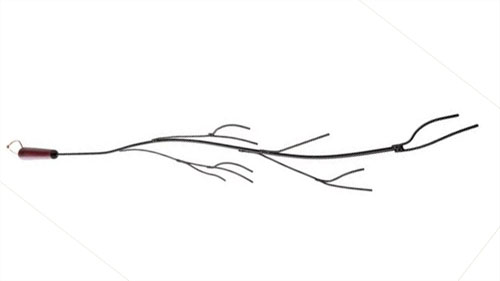 I think we all looked for these kinds of sticks when we were kids – the kind that you could load with half a dozen marshmallows, to maximize your melted sugary treat experience. The Marshmallow Tree harkens back to those multi-branched marshmallow sticks of our youth, but this version is made from steel that is bent to look like the branches of a tree.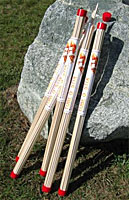 Worried about finding that perfect marshmallow stick, once you get to your favorite camping spot? The Marshmallow Stick Company has you covered, with their Tube O' Stix which is a bundle of twenty birch marshmallow sticks that are 30-inches long, with semi-tapered ends that don't require any whittling by mom or dad.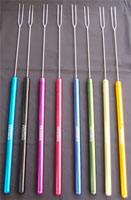 I first stumbled onto POPSTICKS last year and was impressed with the attention to detail and quality that inventor Ray Westfall puts into the product. They are also one of the best marshmallow sticks I've seen for traveling, since the fork stores completely inside the tube-handle when not in use.

If machined aluminum isn't quite your style, but you are still a stickler for quality, there's the Marshmallow Chef Sticks. These quality roasting sticks are made of 3/4 inch hardwood maple and come in 16, 30 and 47-inch lengths.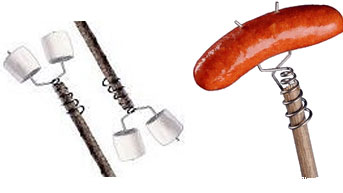 Filling the gap between a simple stick and a metal fork is the Grill Thing. These stainless steel forks attach to the end of any stick, allowing you to safely, and cleanly attach marshmallows or hotdogs. Best of all, when the Grill Thing is removed from the stick it is easy to store.
See also…