This is what camping geeks look for on the Internet: vintage stoves! Call it a sickness, call it a midlife crisis, but when I saw this early 60's Coleman® 425C for sale I just couldn't pass it up. The "C" model of the 425 series was made in 1961, 1963 and 1964. I do not think there is any way to tell exactly when this particular one was originally sold, but it's fun to have a forty-something year-old camping stove.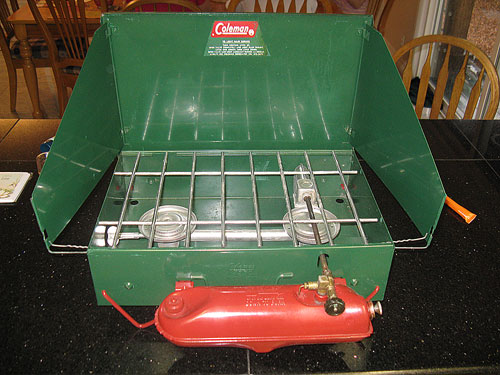 Coleman 425 Camp Stove History
Model 425: 1948 to 1953
Model 425B: 1954 to 1960 & 1962
Model 425C: 1961 & 1963 to 1964
Model 425D: 1965 to 1966
Model 425E: 1967 & 1970 to present
Model 425G: 1968 to 1969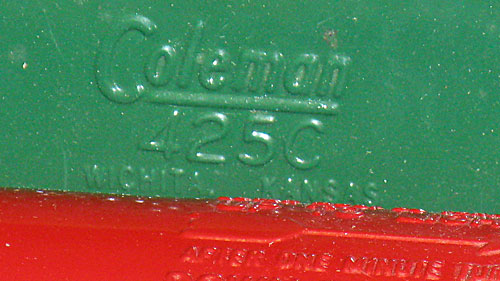 I'm looking forward to getting my "new" stove out and putting it through its paces. Will this replace my propane stove? I think it will, owing to the nostalgia factor and the fact that it should make for a nice campground conversation piece.
One of the reasons these liquid fuel stoves are not as popular as their propane brethren is that transporting the fuel can be a pain. It leaks, it smells and it's just a big hassle compared to the disposable propane canisters. I plan to carry the fuel in a MSR® bottle, which will be a lot less prone to leaks than the 1-gallon can that the Coleman fuel comes in. The fuel tank on the Coleman stove is 40-ounces and the largest MSR bottle is 30-ounces, so two of the bottles should be sufficient for even weeklong camping trips.
See also…