2009 was a banner year for many popular family camping destinations. Parks in Maine, New York, North Carolina, South Dakota and Virginia all set attendance records last year, with big national parks like Yellowstone and Yosemite also putting in big numbers.
There is a renewed interest, across the country, in family camping trips that offer more bang for consumer's vacation buck. Vacation hours and holidays have also been under pressure during the economic recession as companies cut expenses, including employee benefits. All of this is leading up to another banner year for the parks, which means the busiest family camping weekends in 2010 are sure to fill up quickly.
Memorial Day Weekend: May 28-31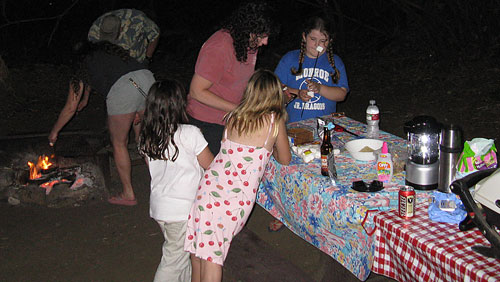 The traditional kick-off to summer, Memorial Day weekend is always one of the busiest family camping weekends of the year. With many states now accepting reservations up to one year in advance (see Advance Reservations at State Parks for 2010), you are likely out of luck if you have not already made your plans, for this year.
Some states, though, like North and South Dakota, and Wyoming, have 90-day advance reservation windows, which means reservations can be made at the end of this month. Maine, too, begins accepting reservations for their state parks on February 8th and Montana on the 13th.
Independence Day Weekend: July 2-5 (Canada Day: July 1-4)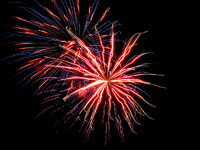 Independence Day falls on a Sunday, this year, so it's one of those holidays that might not buy you a long weekend, depending on your company's policy. Eight states have six-month reservation windows, meaning you can start making your Independence Day plans today.
Despite the popularity of family camping over the Independence Day weekend, I have been successful finding reservations inside the window, before, so don't think they're not available without checking, first.
Labor Day Weekend: September 3-6 (U.S. and Canada)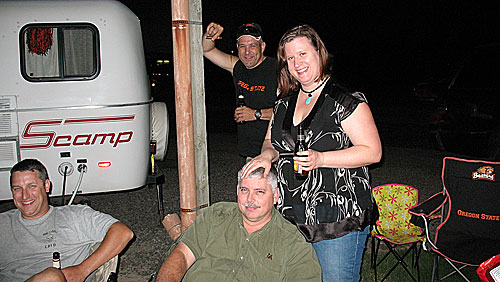 Labor Day marks the end of the camping season for much of the country and it is usually second only to Memorial Day, in terms of family camping popularity. People struggle to make long term plans, though, so even if you missed your state's 9-month reservations window (Idaho, New York, Oregon and Washington), there's a chance that some sites are still available.
Backup Plans
If you cannot find reservations for your family camping trip, this year, there are alternatives that you should consider. Many federal and state parks offer a number of first-come, first-served sites. It may sound risky planning a family camping trip in the hopes of landing one of these sites, but if you can arrive on a Wednesday or Thursday, it is a safe bet that sites will be available.
Another alternative is to make your own campsite on federal public land (see National Park too crowded? Try a National Forest Instead). Called dispersed camping, you are guaranteed lots of privacy and one of the best backcountry family camping experiences ever.
Have you made family camping plans for one of the popular holidays, this year?
See also…