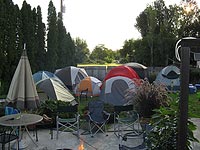 If you are planning your first family camping trip this summer, there is no better way to test your gear (and your family) by having a camp night right in your own backyard. Backyard camping is a low-risk way to get the kids used to sleeping bags and no TV, while still being secure in the fact that a surprise spring shower won't ruin your weekend.
It's important to treat a backyard campout just like the real thing and, in a way, it is. Get the kids involved in picking a spot and setting up the tent. This is a great time to work out what everyone needs to do in order to get the camp setup, and there is nothing wrong with practicing a few times – something that can be a bit embarrassing in a campground!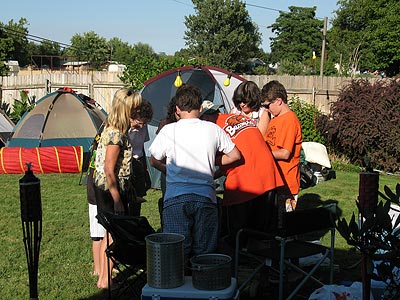 Backyard camping can also expose some of the weaknesses in your plan, while there is still plenty of time to fix them. You might discover that a particular meal just takes too long to prepare, or a certain someone just can't sleep without their favorite pillow. Of course, this is no problem in the backyard and it's something that is easy to correct before hitting the backcountry.
The only problem with backyard camping is that campfires are usually not in the picture, but if you can keep the kids entertained for an evening without a campfire, then camping in the backcountry (with marshmallows, of course!) will be a walk in the park. Interestingly, we find that our kids go to bed earlier and sleep harder when we are camping, then at home. Your mileage may vary, but one thing's for sure – you'll be the coolest parents on the block!
See also…