If you like to venture out from your campsite and explore the surrounding area, a topo map is an indispensible tool for finding interesting things like waterfalls and mountain ponds. Best of all, topo maps are inexpensive or even free, if you are satisfied printing small sections on your home printer.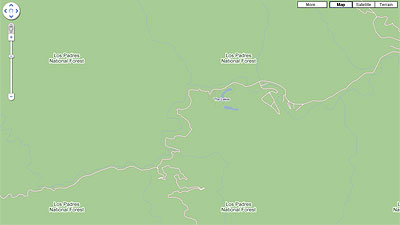 The first step in finding a topo map is to locate the area in Google™ Maps. This will help you when you go to the USGS site, because their version of Google Maps is rather small.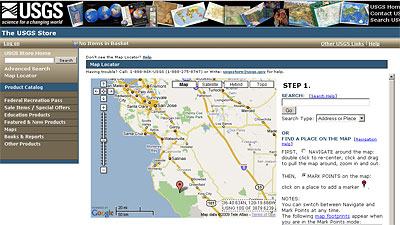 Without closing Google Maps, open a new tab in your browser, navigate to store.usgs.gov, and select the Map Locator link. Provided you have Google Maps open in the same browser (on the original tab) and centered on your area of interest, the USGS Map Locator tool should display a map marker that is close to the same area.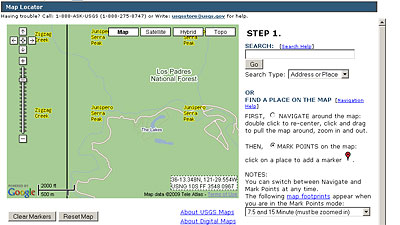 Navigate around the small map until you have it centered on your area of interest. I keyed-on these two small lakes that border a nearby campground.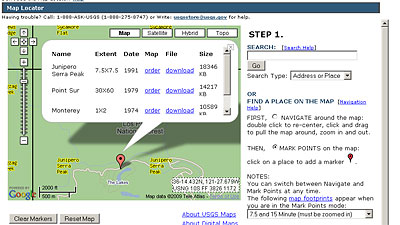 Check the radio button on the right for MARK POINTS, and then click your area of interest on the map. Click on the resulting marker to get a menu of map choices available for purchase or download. Did I say download? That's right, all of these maps can be downloaded for free! They are in a proprietary GeoPDF format, but a free plugin is available on this same web page.