Memorial Day marks the traditional start of the camping season, for many families across the country. Having dusted-off the camping gear and gotten through the first trip of the season, now is a great time to assess your family's experience and think about how to improve your next outing.
Mysterious Shrinking Gear
Your may not have noticed a lot of changes, since Labor Day, but the first time your kids try to squeeze into their sleeping bags it might become evident that they have grown quite a bit, over the winter! Multiply that by all of the outdoor clothing they were wearing last fall and, suddenly, you might find yourself with a few unexpected camping expenses.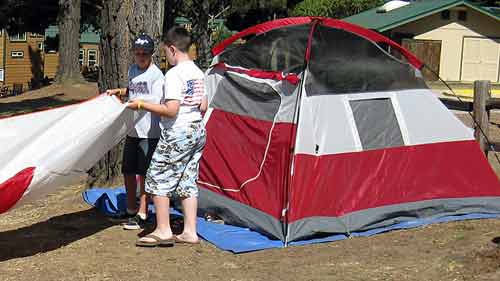 Who Replaced the Kids with Teenagers?
Our girls are acting more like teenagers every day and, even though they are still only nine, it takes a lot more creativity to keep them interested and engaged on a camping trip, then it did last year. Up to now, our camping trips have been all about family time together, but it appears that we'll be including some of their friends on our trips, this summer.
Thankfully, our tent is large enough to accommodate another kid, or two, but if you have been getting by with a three or four person tent, it might be time to evaluate other options. Of course, our kids have floated the idea of having their own tent, but I don't think I'm ready for that, just yet.
Including friends isn't the only way to keep your kids engaged in the camping experience. They likely have some new-found interests that they have developed over the winter. Maybe it's photography, art or animals – there are a lot of kid-friendly activities that are enhanced by the outdoor experience. The upshot of all this new-found enthusiasm is that you probably now have some toys and games that were part of your camping ensemble last year, and can now be donated to another family.
Who Poked Holes in Our Tent?
Hopefully your Memorial Day camping experience was a dry one but, if not, then you might have been surprised by some small leaks in your previously waterproof tent. Even if you didn't get wet this past weekend, it's good to be prepared for next time – so take advantage of this little reminder to go over your tent with a quality seam sealer and maybe even a waterproof restoration product. Some of these products can take six to eight hours to cure, so be sure to budget plenty of time for this.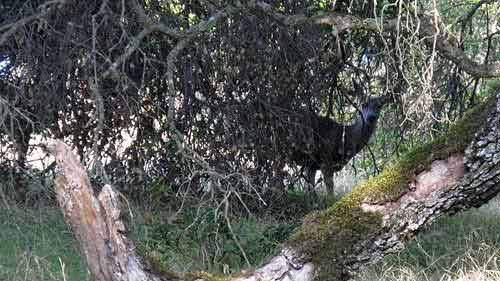 Harness That Enthusiasm
With the first family camping trip of the season under your belts, now is the time to start making plans for your next adventure! Take some time to figure out what went right and what went wrong, and adjust your plans accordingly. Don't be afraid to try something new, like the beach or the mountains – maybe even camping in a national forest, away from any established campground. Whatever you decide, be sure to make the most of your summer camping experiences and have fun!
See also…