If you are looking for the perfect SoCal summer getaway with your family this year, look no further than the Lower Kern River, just a few hours outside of Los Angeles. The Lower Kern is one of the three west coast rivers that I recommend for families, but don't just take my word for it – the Kern is on just about everybody's list of top rafting rivers.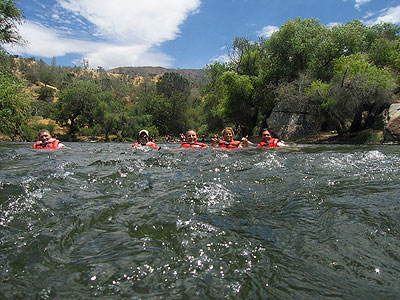 Sure, it's easy to get to for the Southland crowd, but the Kern has a lot more going for it than just accessibility. The Lower Kern canyon is impressive enough, in its own right, to rival any national park. You will be shooting through canyon walls of granite and jumbles of trees right out of the old west. In fact, hundreds of old western movies and TV shows took advantage of the wonderful scenery, here.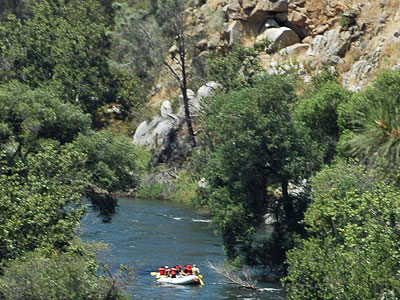 It's important to remember that a whitewater rafting trip is as much a vacation as it is an adventure. When the thrills of the day are over, it's time for a relaxing gourmet meal by the river. Camping on the Lower Kern is easy and comfortable. There are several campsites used by commercial outfitters that are road accessible, which means that all of your food and gear will be waiting for you when reach camp. The bottom line is you don't have to wait on the food to get unpacked and prepped before dining – it's ready when you get there.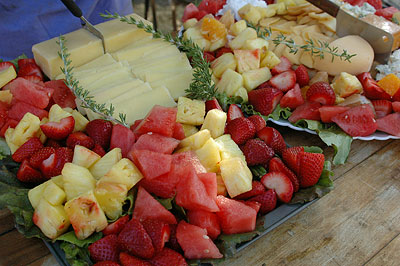 If cooling off in the Kern sounds like an adventure your family will enjoy (and remember forever), Kern River Outfitters has a two-day Lower Kern trip geared towards families. Kern River Outfitters also happens to have the best campsite on the Lower Kern. Their campsite is situated exactly mid-run and is the only camp located away from the other outfitter camps, so it offers some unique privacy and quiet relaxation.
For more information about Lower Kern family rafting trips, contact Kern River Outfitters at 1-800-323-4234 or visit them online at www.kernrafting.com.
See also…