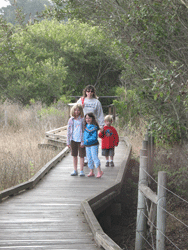 In December I wrote about how across the country, state parks were coming under pressure from dwindling budgets due to the recession (Across the Country, State Parks under Pressure). Six months later, we are in no better shape than we were at the start of the year, with a number of states still contemplating the closure of their state parks in order to help close budget deficits.
Leading the charge in state park closures, and generating the bulk of the headlines, is California with a plan to cut 220 of their 279 state parks. Arizona came close to closing all but two of their parks, just prior to the Fourth of July Holiday and, while the parks received a last-minute reprieve, there is still no state budget and many could close next month. In Nebraska, 55 state parks are likely to see budget shortfalls leading to a reduction in services and maintenance. New York, Massachusetts, Georgia, Illinois, and Utah state parks are also facing cuts to their state parks.
"This month, we're going to be OK," said Arizona Parks Department legislative liaison Jay Ziemann. "But shortly after, we're going to need our operating budget."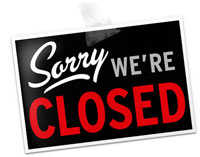 It is unfortunate that in these tough economic times, when an increasing number of families are turning to their state parks for a lower-cost vacation in order to stretch tight family budgets, that politicians are set to yank the rug out from under the very people they purport to serve.
Our parks do not enjoy broad corporate support, like procurement programs, and they are not large employers, like many other state agencies, so they do not garner strong support from the public employee unions, either. When it comes to supporting our state parks, it really is up to us: the voting public. A letter from a constituent is still just as powerful as any high-powered lobbyist and it is the best way to remind our representatives that our park system enjoys broad public support.
See also…