I've been brainstorming on our next contest and I decided to something a little different this time and give away something each week in April! That's right, instead of just one prize at the end of the month, CampingBlogger is celebrating springtime by giving away dutch ovens and multitools to email subscribers throughout the month of April.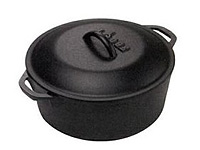 When it comes to camp cooking, nothing compares to the Lodge® Logic Dutch Oven for campfire cooking. These 5-quart models are 10 1/4″ wide, which is just right for dual-burner camp stoves. These cast iron pots are also perfect for the campfire, though.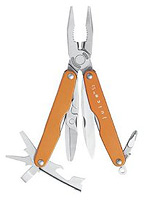 I've been carrying a Leatherman® multitool since 1987. These things have in infinite number of uses in the backcountry and even around the house.
So how do you win? If you are already receiving CampingBlogger posts via email, then you don't have to do anything. If not, then sign-up for free email delivery in the "Enter your email address:" box on the right. The contest is open to U.S. residents 18 years old or older and the full contest terms and conditions can be read here.
Each Friday in April, I'll use random.org to select an email address from the subscriber database. I'll email the winner, who will have until midnight on Monday to respond. If dutch ovens and multitools are still available, winners can choose which price they want to receive.
Good luck!