I am a big fan of cargo shorts, whether I'm hiking in the mountains or picking up some groceries at the store. One of the best features of cargo shorts is, of course, the cargo pockets. I usually have my camera in one of the pockets and a Leatherman® multitool in the other, and maybe even my 18oz. Kleen Kanteen® if I'm hiking without my hydration pack. I recently picked up several new pair of cargo shorts, at a popular outdoor specialty store, and have noticed some differences between them and my tried-and-true ones.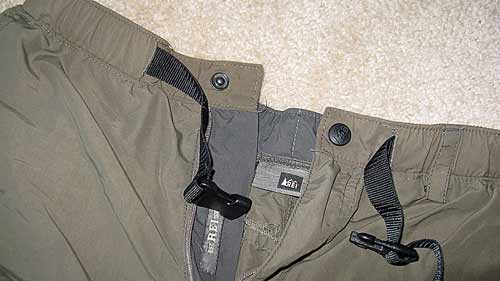 My new shorts have an integrated nylon belt. I do not have a huge beef with this belt, but it runs through narrow channels around the hips, which preclude me from using a wider belt. My older pair cargo shorts do not have a belt, although  they do have regular-sized belt loops.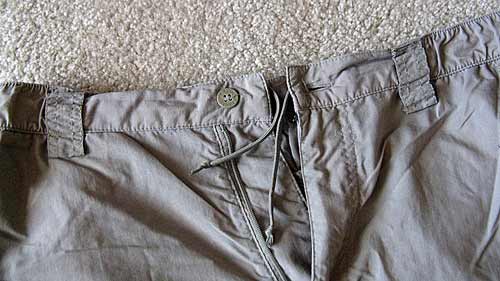 Another feature I like about my older cargo shorts is the button closure. Buttons may seem "old school" in this day of snaps, but buttons can be sewed back on. When a snap fails, you are pretty much out of luck. And, while I am not having any trouble with the snaps on my new shorts now, I'm worried that in a few years they will not stay snapped, as well as they do now. There is nothing more annoying than a snap-closure that keeps coming undone, particularly if it is underneath your backpack's hipbelt.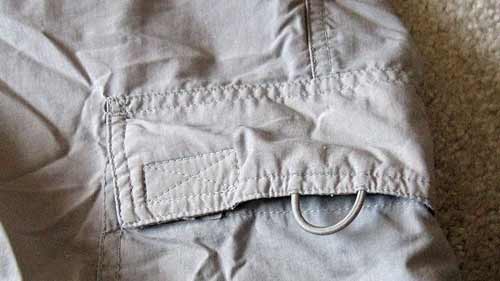 My old cargo shorts have these cool loops on the pocket, making them easier to open with one hand. The Velcro® closure on each end of the pocket is also reinforced with cross-stitching. The new shorts do not have either of these features.
One interesting difference between these cargo shorts is that my old ones are 100% nylon and the new ones are 100% polyester. So far, I have not noticed any difference between the two materials – they both breathe reasonably well, and dry-out very quickly. The nylon shorts are several years old and do not show any signs of snags or abrasion damage, so only time will tell if the polyester shorts hold up as well.
See also…