Give me some credit for holding-off on this post until after Halloween, but now that the candy is (hopefully) all consumed, it's time to start making your camping gear list and checking it twice. The general consensus among the retailerati is that the sales won't be as good, this year, but I'm hoping to see some action after Thanksgiving, if things don't appear as strong as retailers are counting on. If you have a camper on your gift-list this year, you can't go wrong with any of these great products.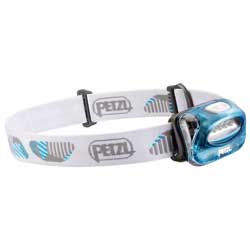 Headlamps are the new "best stocking stuffer" gift for any outdoorsy type, because they are relatively inexpensive – about $30 and something that can be used for all kinds of tasks, both in the backcountry and around the house.
The Tikka 2 runs for forever (90-hours) on its highest setting, but it also features an economy mode for 120-hours of operation. The housing and LED bulbs are tough enough to withstand just about anything you can throw at it, making this a reliable tool that will last for years.
Exped® Air Pillow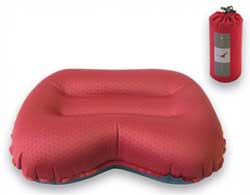 If you're not a camper or a backpacker, yourself, then a pillow is probably not the first thing that you think of, when it comes to shopping for outdoorsy-type gifts. Believe me, though, if your favorite outdoors person is still sleeping on a rolled-up jacket, they'll be thanking you well into next year if you get them one of these inflatable pillows, from Exped ($29).
Don't confuse the Exped with a plastic toy – the polyester exterior is soft, quiet and very durable. Best of all, it packs-down to about the size of your fist, so it's something that you never feel like you have to leave behind, due to space.
Mountain Hardwear® Pinole™ Sleeping Bag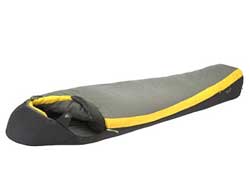 Synthetic bags have come so far, in the past few years, and Mountain Hardwear really hits the mark with their Pinole 20-degree bag ($80). At 3 lbs. 2 oz. the Pinole is not a lightweight bag, but for car camping it represents a great value, for a Mountain Hardwear product.
I normally shy away from recommending the purchase of sleeping bags for others, as comfort and fit are important when you are choosing a place to sleep. As sleeping bags go, however, the Pinole has a spacious interior and a well-designed foot box that should appeal to a wide variety of people.
CamelBak® Mini-M.U.L.E.® Kid's Hydration Pack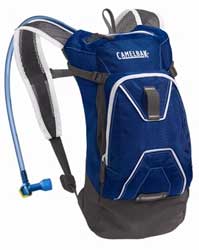 My 10-year old daughter is a prolific hiker and, up to now, she has been sponging off of dad's water. This Christmas, she will be packing her own water and trail snacks in this hydration pack designed just for kids, from CamelBak ($45).
Reliance® Desert Patrol Water Container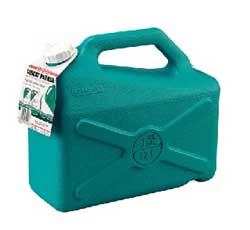 Depending on where you camp, water can be a big deal. Even in state parks, which usually have water available, the spigot may be quite a ways from your campsite – so one of these 3-gallon containers, from Reliance ($14.49), can really cut down on the running back-and-forth. This container is a lot smaller than a traditional 5-gallon "jerry can" which makes it a lot easier to pack in the car, and carry when it's full.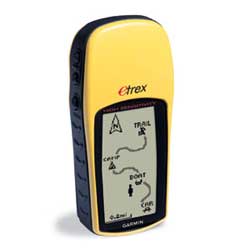 Geocaching is hot and it's a great family outdoor activity. If you have been put-off by the high price of GPS units, though, the $99 eTrex H will allay those financial concerns. You don't need a fancy color screen or detailed maps to geocache – in fact, the grayscale screen on the eTrex H is superior to any color screen, in sunlight. That is probably one reason why this is still one of the most popular GPS units with our troops overseas.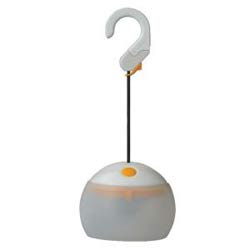 Tired of fumbling around with flashlights and headlamps, inside your tent? The Hozuki Lantern ($90) from Snow Peak features three brightness settings, along with a candle mode for that perfect ambiance (and kids who are not quite ready for a pitch-black tent experience!). The Hozuki runs on four AA-size batteries and weighs just 5.6 oz.
Klean Kanteen® Insulated Wide Mouth Bottle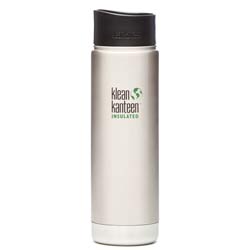 It is difficult to leave coffee on a camp stove without burning it (or using-up all of your fuel), so why not store your next several cups in one of these insulated bottles, from Klean Kantean ($23 to $29)? Available in 12, 16 and 20 oz. sizes, these insulated bottles feature double-wall, stainless steel construction, so they will last a lifetime.
The North Face® Apex Bionic Jacket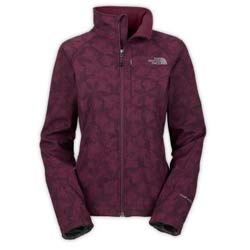 Last year, I got Lisa this Apex Bionic Jacket ($129) for Christmas and she has received a ton of complements, on it. The contoured fit of the Apex is a lot more stylish than traditional technical outerwear, making it fine for a night on the town. It has also proven to be a versatile jacket – not bulky or heavy, and yet the windproof and water resistant shell allows the Apex to work in colder weather. Without a doubt, my best purchase of 2009.
See also…