Garmin® Dakota™ 10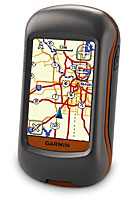 The new Dakota 10 ($299.99) is a new touchscreen GPS receiver similar to the Oregon® line in a slightly smaller (2.2" W x 3.9" L x 1.3" D) package with a 2.6-inch display. The Dakota features a 25% longer battery life on its two AA batteries, at 20 hours, than the Oregon, which is probably attributable to the smaller display (the Oregon has a 3-inch display). The Dakota 10 does not have an expansion slot (the $349.99 Dakota 20 does), but it does have 850MB of internal storage.
Coghlan's Cooler Light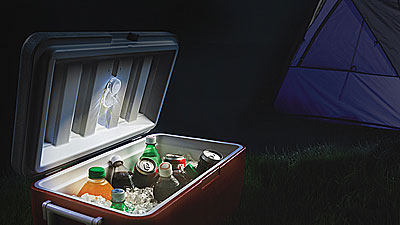 Coghlan's has been helping campers solve problems with quality outdoor products for fifty years and this summer they're tackling that age-old problem of finding the right drink after dark with their Cooler Light ($8.99). The Cooler Light sticks to the underside of any ice chest lid and the low-power LED bulb illuminates automatically, whenever the lid is opened.
BHEESTIE Bag®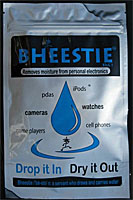 Let's face it, we all carry personal electronics into the backcountry that weren't really designed for some of the conditions that we subject them to. That's where the BHEESTIE Bag ($20) comes in. If your iPhone® gets a bit damp, just drop it into the BHEESTIE Bag and it will suck all of that moisture right out of the device, saving you a hefty repair or replacement bill. According to BHEESTIE, the bags can be reused for up to a year.
Geocache Navigator™

Geocaching is the hot new outdoor activity, but if you have a GPS-enabled phone, there is no reason to run out and buy a separate GPS receiver. Simply subscribe to Geocache Navigator ($5.99/mo.) through your mobile provider and you can instantly download cache locations and navigate to them using your phone. Switch between compass, map, and radar displays that guide you to hidden caches, and update the geocaching.com database in real time directly from your phone.
See also…