I was browsing through the Costco® coupon booklet, this weekend, when I stumbled across this little jewel on the last page. $100 for a 16-foot by 7-foot tent sounds almost too good to be true, but the Coleman® Montana™ is a useable family tent, if price is a major consideration.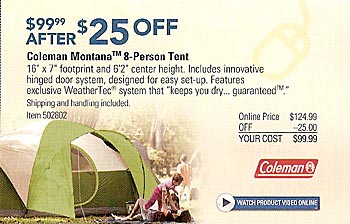 Like most cheap tents, the rain fly on the Montana is more for looks than it is for rain protection. Luckily, this is easy to fix with a big tarp, if weather should threaten your family camping trip. The best feature of the Montana is all that room! You can pack all of your gear on one side and still have plenty of room for sleeping bags on the other. The center section is just over 6-feet tall, which is great for entry, exit and getting dressed.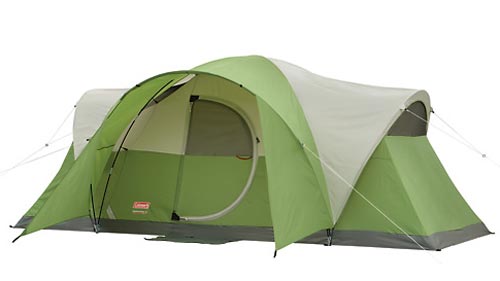 The Montana is still a low-end tent, though. The 11mm fiberglass poles are a lot thinner than you will find on a more expensive tent, of this size. The tent stakes (pins, really) should be replaced by something a bit more substantial, like Coleman's heavier duty blade-type stakes. You will also want some kind of protection for the bottom of the tent, since it does not come with a footprint. Even with an extra $25 for tent stakes and a tarp, though, the Montana is still a pretty good value for family campers.
See also…