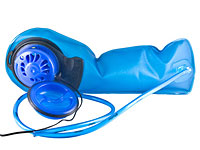 Just when you think all of the useful outdoor gadgets have all been invented, along comes something like the Zerogoo that makes you slap your head and say, "why didn't I think of that?" Those of us that use hydration systems are always fighting mold and "goo" that seems to love the moist environment. We hang them upside down, we leave the out in the sun, but there's really no good way to get the things dry.
The Zerogoo is a small electric fan that snaps into the opening of a Camelbak® bladder. Just pop-off the bite valve so the air has an escape path, flip the switch on the Zerogoo, and go get some lunch or unpack the rest of your gear. According to the inventor, Trent Ballentine, it takes about an hour for the Zerogoo to dry a hydration bladder.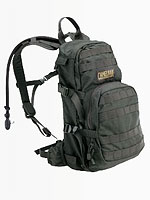 I'm a huge Camelbak fan and have been using one of their small hydration packs, called a H.A.W.G.®, for about five years. It's just big enough to pack some snacks for me and kids, or even a lunch. I'm on my second hydration bladder and I'm probably due for another. I've got a long cleaning brush for it, but if I procrastinate at all about getting it clean and dry after a weekend in the backcountry, I can count on it being good and grungy the next time I want to use it.
Let me know if you use a hydration pack and I might give a few of these away in June.
See also…