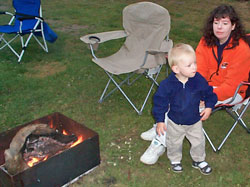 I just spent the weekend in Fayetteville, NC with a dozen of my fellow Paratroopers, who served with me in the late 1980's and early 1990's. They had seen CampingBlogger.net and several commented on how once they had vowed never to sleep on the ground again, once they had gotten out of the Army.
Interestingly, I too shared this attitude when I returned to civilian life. Understand that in the five years I served (some of my friends are still serving, which is amazing), we had been bitten by ants in the jungle, bitten by flies in the desert and bitten by the bitter cold in the Arctic. Five years of this could leave anyone a bit jaundiced to the idea of camping in the outdoors.
They say that time heals all, but I think in my case the motivation to get back into the outdoors was having kids. One of my buddies posited that maybe I just want to make my kids suffer like I had, but, in all seriousness, letting my kids experience the outdoors just seemed like one of those basic parental responsibilities that one has to do.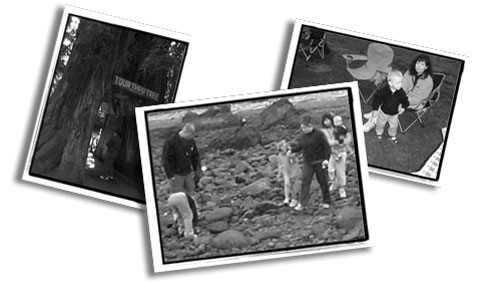 Of course, I've since learned that experiencing the outdoors with my children is nothing like enduring the outdoors with my Paratrooper buddies (sorry, guys!). The kids don't like to get cold, but they don't mind a little rain and they sure don't mind getting dirty. Watching my kids have fun on a hike, or challenge themselves on a difficult rock face fills me with pride and makes me happy to be there with them.
Modern technology has alleviated many of the hardships associated with camping in the outdoors. We can now camp in tents, tent trailers, RVs, or cabins and be nearly as comfortable as we are in our own homes. No matter how you choose to experience the outdoors with your family, take solace in the fact that the memories you are creating are enduring ones that will influence your children when they become parents, themselves.
See also…