Crater Lake National Park, located in Southern Oregon, is a great destination for a family camping vacation. The surrounding area is near recreational nirvana, offering miles of world-class hiking and climbing, mountain biking, offroad vehicle travel, kyaking, white water rafting, jet boat tours – the list is endless.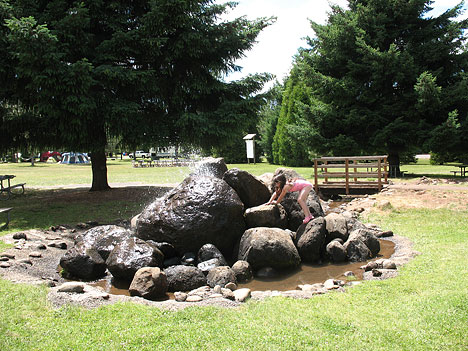 Joseph H. Stewart State Park is located 30 miles Southwest of Crater Lake, on Lost Creek Resevoir, and is a great base-of-operation for your family camping adventure. For a state park, Joseph H. Stewart is in a class of its own, with a modern playground for the kids which includes this great rock-fountain for playing on.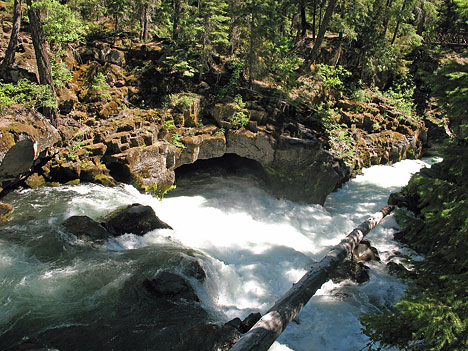 Midway between Joseph H. Stewart SP and Crater Lake is Natural Bridge, where the wild Upper Rogue River dissapears into a series of lava tubes. There is some great hiking in this area, on the Upper Rogue Trail and, near the small town of Prospect, a hike that will take you to three waterfalls (Mill Creek Falls, Barr Creek Falls, and Pearsoney Falls) and the Avenue of Giant Boulders – a great trail the wanders through massive rock formation.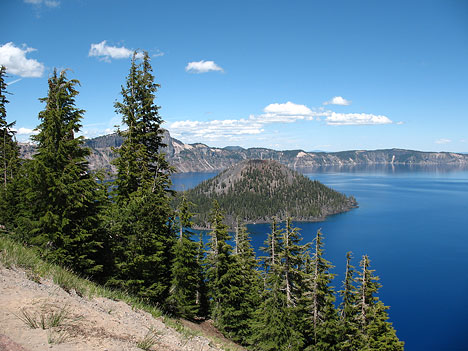 The crown jewel, of course, is Crater Lake itself. The lake was formed some 7,500 years ago when the volcanic Mount Mazama collapsed on itself, creating the now 1,943-foot deep lake surrounded by equally 2,000-foot high granite cliffs – the remnants of Mount Mazama. The lake is stuningly blue and clear, being fed completely from snow melt – no springs, creeks, or rivers feed the lake. A 33-mile long road loops all the way around the lake and provides plenty of places to stop along the way and take in the beauty from all directions.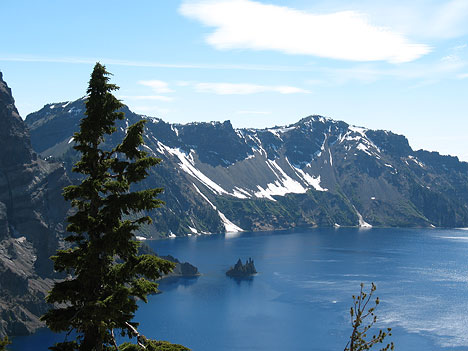 The surface of the lake sits at an elevation of 6,176 feet and the road around the lake at about 7,100 feet so, even in July, there is still some snow to play in.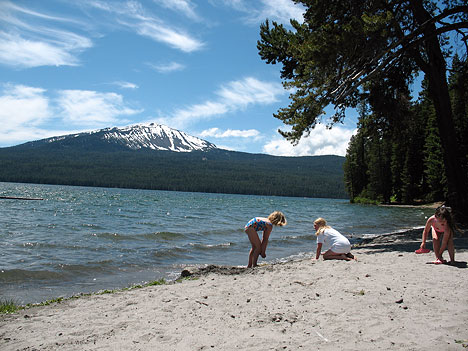 North of Crater Lake is Diamond Lake, and the Diamond Lake Lodge. You don't have to stay at the lodge to enjoy an afternoon picnic on their sandy beach, and they offer some great family activities that you can enjoy all day long.
See also…