When I look back on the various outdoor sports that I've been involved with over my life, I tended to jump right in with both feet and buy a lot of superfluous gear that I didn't really need. I still have a dry suit out in the garage somewhere, from my scuba diving days and there is a smattering of snow skiing gear out there, as well. If you are just getting your family involved in camping, sticking with the basics and avoiding non-essential gear, can save you a lot of money.
Essential gear: Flashlight
Non-essential gear: Lantern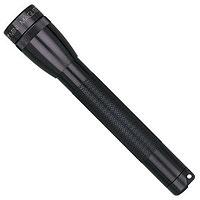 You can count on needing some artificial light on your camping trip, for things like checking on the kids and those late-night trips to the bathroom. We just got a lantern this year, though, after camping for years without one. Sure, it's nice to have some extra light around the picnic table at night, and it's great not having to try and hold a flashlight in one hand, while you do something with the other, but a lantern certainly isn't something that we would consider essential.
Essential gear: Food
Non-essential gear: Freeze-dried food
Freeze-dried food has come a long way in quality and taste and they are certainly easy to pack and prepare, but you don't have to spend $10 to serve the family beef stew for dinner. Freeze your own meals at home in slow-cooker liners for just pennies. See Make Camping Meals at Home to Save Time and Trash for more information about this money-saving tip
Essential gear: Camp stove
Non-essential gear: Barbeque grill
I obviously love to camp, but I'm also a big Oakland Raiders fan and I love to barbeque. A barbeque grill is essential for preparing pre-game carne asada at Oakland-Alameda County Coliseum. Campgrounds, though, have fire rings with cooking grates and nothing beats cooking over a fire. Bring a nice, cast iron, griddle for cooking hamburgers, warming tortillas, and cooking breakfast. A camp stove, even the compact models, will boil water much quicker than a campfire and that makes many cooking tasks much easier.
Shopping for camping gear is fun and addictive, but you can save some money by avoiding non-essential purchases and sticking to the basics. One of the most useful things you can take on your camping trips is a notepad. Use it every time you have one of those "I sure wish we had…" moments, which will really reduce the amount of unused clutter that builds-up in your garage!
See also…