Weekend Outdoor Reads is a new feature, here on CampingBlogger, where I will highlight some of the best outdoor content that I've come across throughout the week. In many cases, this will be articles from other bloggers that I follow but, like this week's selection from The Wall Street Journal, I'll highlight exceptional content from traditional news sources, as well.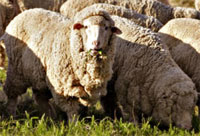 Forget Fleece? Wool Makes a Comeback
Everything that's old is new again and this article, from The Wall Street Journal, highlights the resurgence of wool in outdoor clothing. Fleece-like synthetics have been the material of choice since the 1980s, but now outdoor apparel manufacturers are turning to merino sheep, which are known as having the finest and softest wool.
Yellowstone National Park Free Trip Planner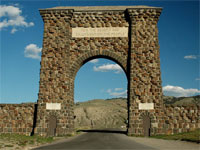 The Kens Burns series on PBS really ignited my interest in taking my family to Yellowstone. It's not just our nation's first national park, it's also the most unique, with its many geothermal features and diverse wildlife populations. YellowstonePark.com is offering a free trip planner packet of maps, things to do and see, as well as coupons and information on lodging and camping in the area.
100 Days in Glacier National Park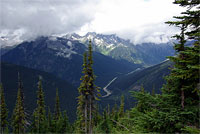 Chris Peterson, the editor of Glacier Park Magazine, has a blog that chronicles photos of the park and its wildlife. Chris has some stunning photos on this site and they are all on one page, for easy viewing. In fact, Chris's photos have entertained my kids for several hours, this week. My son likes the mule deer crossing the bridge, my youngest daughter's favorite is the pika and my oldest daughter is smitten with the beavers. Go and look for your favorite – I guarantee it won't be easy to choose!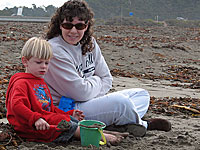 10 Holiday Gift Ideas for Little Nature Explorers
Go Explore Nature is a blog about connecting kids with the nature and helping parents with tips and ideas about experiencing the outdoors as a family. Debi's article shows that you don't have to spend a fortune to get some great outdoor toys and tools that will keep your kids engaged for hours. I know, because my kids have nearly worn out their plastic pail and shovel!
Outdoor Gulf Coast and Two-Heel Drive
Sometimes we tend to get a bit "left coast centric" when it comes to outdoor content, so I'm happy to highlight two blogs from the southeast that are both great resources. Outdoor Gulf Coast covers outdoor recreation in and around the gulf coast of Florida and Alabama, with trail guides, fishing reports, videos and photos.
Tom Mangan is no stranger to San Francisco Bay Area outdoor enthusiasts, so why am I highlighting his Two-Heel Drive blog for great southeast content? It seems that Tom got the strange notion in his head to pack up and relocate to North Carolina! Now, I can't fault him too much – after all, I made that same move at one point in my life. If you're in the Carolinas, though, our loss is your gain because Tom offers detailed hiking information, with GPS tracks, that will answer all your question about a particular area.