If you got a few family camping trips under your belt last summer, then you probably have a good start on some core camping gear and are ready to hit the backcountry. Some camping gear cannot really be classified as "essential" but it sure makes your life a lot easier, or safer, around the campsite. Here are five items that we have acquired, over the years, that have become an essential part of our camping gear, even though they don't show-up on very many camping gear lists.
Weather Radio

You don't have to live in the tornado belt in order to justify a good weather radio. Thunderstorms and lightening can crop-up at the most inopportune times, like a Saturday afternoon in the backcountry. A weather radio, like those offered by Eton® and Midland®, can warn you of potentially dangerous weather conditions in your area. Models with Specific Area Message Encoding, or S.A.M.E., can be set to only alert you about conditions in specific counties, which reduces false alarms.
Daypack

The first few times you take your family camping, you might find yourself sticking around the campsite and getting familiar with the camping routine. Eventually, however, you and your family are going to want to venture out on the trail and see some sights. A daypack is the best way to carry all of that "stuff" that makes family hikes go smoothly. Snacks, water, camera and hopefully the "10 Essentials" will all fit inside a small daypack.
Topo Maps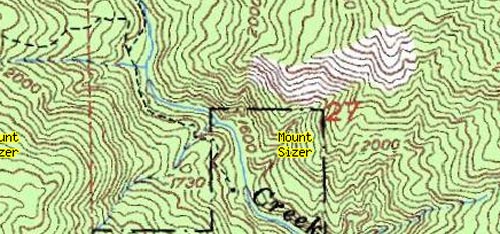 Once you start becoming a regular at certain campgrounds, you will probably want to find out more about what there is to see around those favorite sites. Topo maps are the best way to discover waterfalls, compare trails and generally get ideas on places to go around the area. Generic topo maps are available directly from the USGS, or from commercial companies that provide more customized maps. The cost of a map from either source is very reasonable.
Rollup Table

If you are still cooking with your camp stove on the picnic table, it might be time to take a good look at aluminum rollup tables. Rollup tables provide a stable surface for cooking, freeing up valuable room on the picnic table and keep the hot stove away from little hands. Best of all, they roll up to about the size of camp chairs, making them much more portable than folding tables.
Dishpan

One of the most-used pieces of camping gear we own isn't even made for camping. The Rubbermaid® 15.25 Qt. Dishpan is perfect for washing dishes or clothes, because it is deep enough to hold larger items. The handles are great, too, if you have to carry water back to the campsite.
See also…