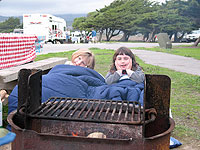 For much of the country, Labor Day does not have to mark the end of the camping season and you can still venture into the backcountry if you have some additional gear for the cooler evening temperatures. Here are five items that can help you extend your camping season into the winter.
Moisture Wicking Baselayer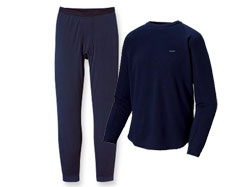 Growing up we called these "long johns" but today's high-performance baselayer garments, like the Capilene® 3 from Patagonia®, do a great job of keeping your skin dry and when the temperature drops, staying dry is an essential part of keeping warm.
Warm Hat
We lose a lot of body heat from our heads so when the mercury starts to drop, a warm hat is an essential piece of gear for keeping warm. The Winter Trek Hat™, from Outdoor Research®, is made from super-comfy polyester fleece and features WindStopper® technology from Gore®. If you haven't experienced a WindStopper garment, yet, it's not just a gimmicky name – it really does stop the wind.
Fleece Bag Liner
Most of our gear is targeted towards summer camping, including sleeping bags. You can easily extend the range of your summer-weight sleeping bag with the addition of a fleece bag liner, like this one from REI®. The best part about a fleece liner, like this one, is that it can be used as a standalone sleeping bag in hot weather and it can also unzips into a blanket, for those cool evenings around the campfire.
Heated Camp Seating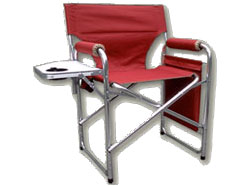 The TempaChair™ looks like any other folding chair that you might have around the campfire, but the seat contains an electric heating element. The chair is powered by a 7.4V, 2200mAh Lithium Ion battery, which is the typical size used in many notebook computers. Operating times are 2 ½ hours on the high setting and up to 4 hours on low, according to the manufacturer.
Ultimate Sweatshirt
I wore one of these in the Gore thermal chamber, with icy 15-degree winds blasting at me and I can personally vouch to the fact that the Windstopper® technology used in this Burton® Blitzer™ Hoodie is amazing in the way it protects your body from the cold. The wind sliced right through my heavy cotton pants (5.11® Tactical Pants), but I couldn't feel it all through the Burton hoodie.
See also…