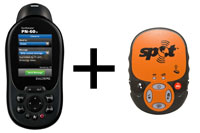 GPS and map software company DeLorme and personal satellite communications company SPOT are launching the DeLorme Earthmate® PN-60w with SPOT Satellite Communicator today, at the Consumer Electronics Show (CES) in Las Vegas. The two devices communicate over a proprietary wireless data link, allowing the user to send short messages over the worldwide Globalstar satellite network.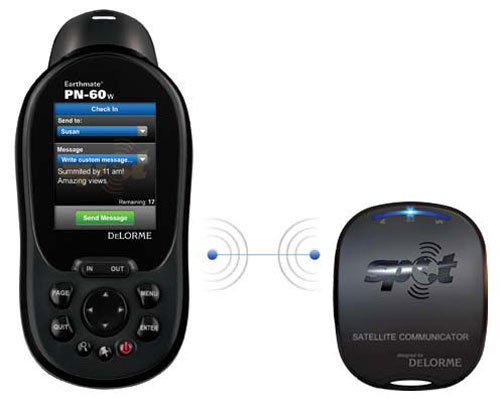 Other than the wireless data link, the new PN-60w appears to offer identical specs to DeLorme's PN-40, with an STMicroelectronics' Cartesio™ 32-Channel GPS chipset and 500MB of internal Flash storage. The wireless data link appears to be a bit of a work-in-progress, as the product will initially communicate only with the SPOT Satellite Communicator. A future firmware release is slated to add handheld-to-handheld communication, allowing multiple users to see each other's location on their displays.
The ability to send text messages from anywhere with a view of the sky is powerful and make this an innovative solution for travelers in remote camping spots. I'm looking forward to the day when we can transfer pictures and also receive messages over a satellite network. The PN-60w with SPOT Satellite Communicator will be available this spring – pricing was not announced.
See also…