I have mentioned the big resurgence in popularity of teardrop trailers in the past and, this month, Sunset Magazine leads-off their article (see The 'it' List) on 2010 travel by highlighting the little trailers.
The trend: Teardrop trailers are popping up everywhere as a downsized (and more stylish) alternative to RVs. We've even found new and vintage models on eBay for as little as $1,000.
The teardrop trailer design has been around since at least the late 1930's, when America's desire to hit the road and explore the parks began to take hold. Today, teardrop trailers are once again gaining in popularity, due to their ability to be towed by cars and small SUVs and, I suppose, a bit of the nostalgia factor. Here is a sample of current teardrop manufacturers:
Little Guy Teardrop Camper Trailers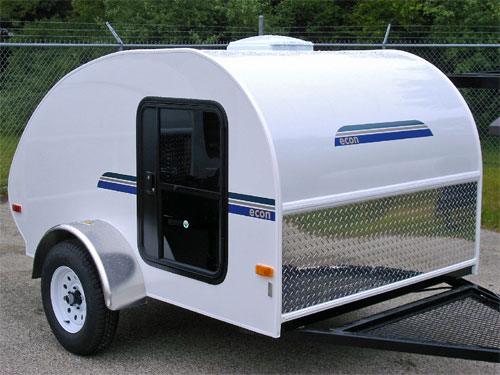 Little Guy makes a dozen different models of teardrop trailers, ranging from 360-pound version that can be towed by motorcycles, to their 6-Wide Sport model that includes a front cargo platform for motorcycles or bicycles.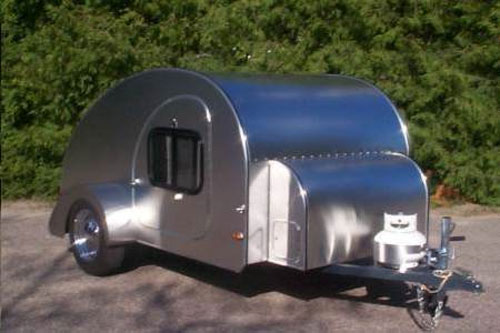 Camp-Inn manufactures three models of teardrop trailers with strong retro roots to the original teardrops of the 1950's and 60's.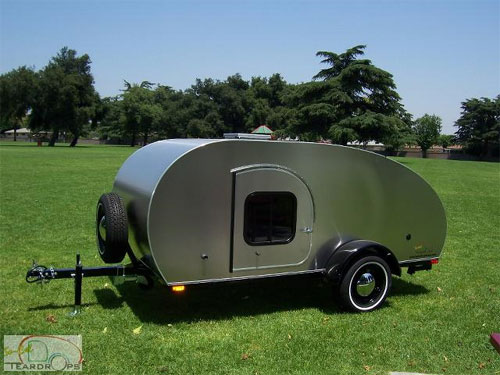 So-Cal Teardrops manufactures both teardrop trailers and kits for those who wish to save some money and build their own teardrop trailer. They offer four different models of teardrop trailers, ranging from 750-pounds to 1,120-pounds – all with a strong retro design.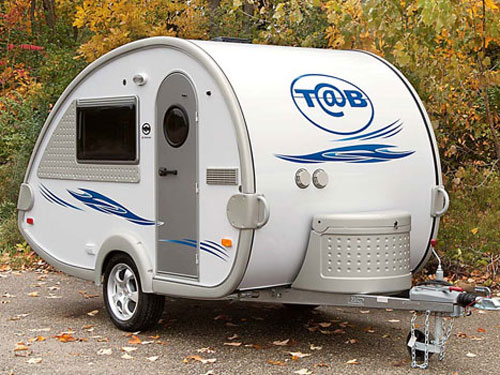 Manufacturer T@B proves that all teardrop trailers don't have to look retro. The T@B is available in five different configurations, including one with an inside stove, kitchen sink and toilet.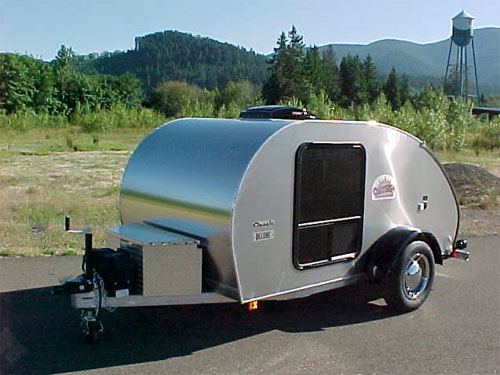 Cozy Cruiser manufactures a high-end teardrop trailer, with amenities like an entertainment center in the sleeping area and a refrigerator built into the pop-up rear kitchen.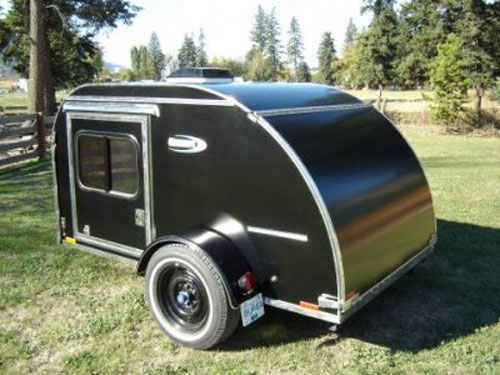 Adventure Teardrop Trailers makes two models of teardrops, ranging from a 275-pound model designed for motorcycles and small cars, to a 950-pound model with a full-length, 76-inch bed.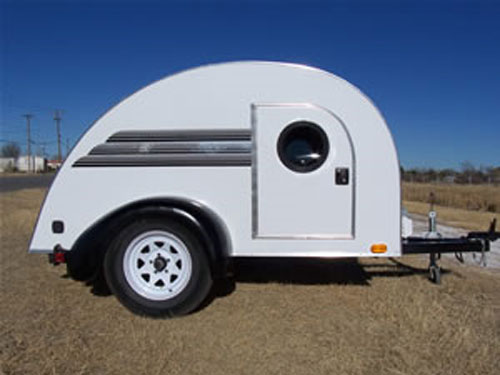 HappiTrails manufactures two models of teardrop trailers, from a 560-pound model that is four feet wide, to a five-foot wide model that tips the scales at 810-pounds. HappiTrails offers a number of upgrades like skylights, air conditioning and additional storage drawers.
See also…