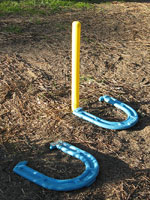 With summer in full swing and many families heading into the backcountry over the July holidays, I thought I would take this opportunity to revisit some of the activities we employ to keep our kids excited about camping. We camp a lot, but we try to incorporate things that the kids don't get to do at home, which helps keep camping something special that they always look forward to.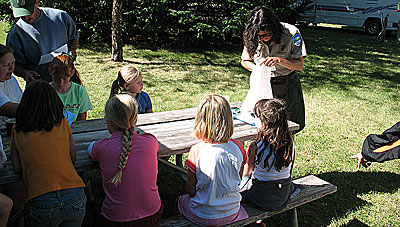 One sure-fire way to fill an hour or two during the day is to take advantage of one of the numerous Junior Ranger programs offered by many state and federal parks. This is a great way to meet other kids and have a lot of fun learning about nature, or some interesting bit of history about the park.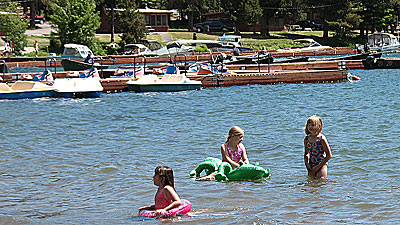 During the hot summer months, traditional backcountry activities, like hiking, get relegated to the early morning hours when the temperatures are still cool. You can fill the afternoon hours and beat the heat by choosing a campground with a designated swimming area.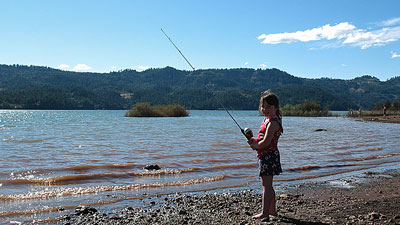 Fishing can be a great activity for kids, but make sure you choose a well-stocked lake that will guarantee plenty of excitement. Kids don't really care how big the fish are, as long as they are catching a lot of them. Barbless hooks offer easy release and the kids enjoy releasing them and watching the fish swim back to safety.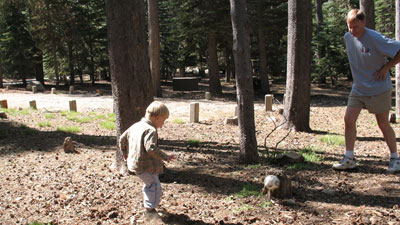 Games like soccer, football, and Frisbee are a lot of fun for the entire family and it's a great way for your kids to meet some friends in the campground. The fact that you are playing amongst the trees, instead of an open field, just adds to the fun.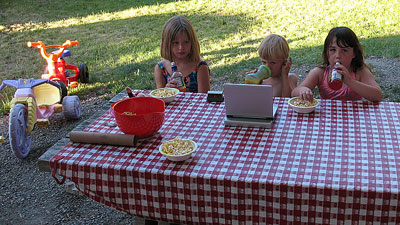 Hot summer weather can extend well into the evening, putting a damper on activities like bike riding and other strenuous activities. Bring a portable DVD player and make some popcorn over the campfire to have your very own "movie night" under the stars.
See also…