Outdoor Reads highlights five interesting blog posts, news articles, photos, or just about anything else that caught my eye on the Internet, this week. This week, I can across a post on snow sledding, a great map of our national trail system, camping at Disney World®, some great wildlife photos and an expedition to Argentina that is seeking financial backing. So grab a cup of coffee and journey with me around the World Wide Web!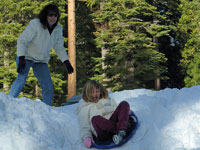 Even for sledding there are safety precautions and rules that we should all pay attention to, in order to keep our kids safe. According to OutdoorParent, there are a number of actual regulations and guidelines for sledding – some of which are rather humorous.
My first thought was to credit these rules to a lawsuit or the fear of a lawsuit. On the other hand, there's no question that sledding is an inherently hazardous activity. I've seen serious injuries occur during sledding activities over the years, many which could have been avoided through the application of a little common sense.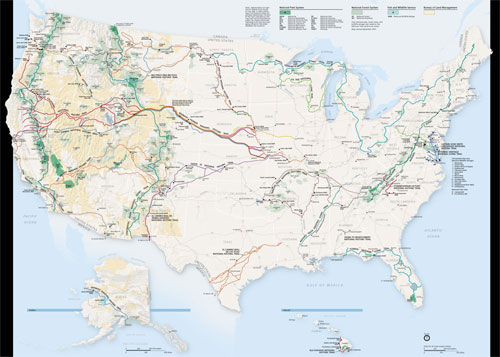 This is an Adobe® PDF file, so you will need the Adobe Reader in order to view it. Thanks to Dennis Schvejda of Sierra Activist for the link – it just goes to show how much information is available on the USFS site, because I've been there thousands of times and never stumbled across this. Anyway, the map is gorgeous and suitable for framing, at 23 by 16.4 inches.
Fort Wilderness Resort & Campground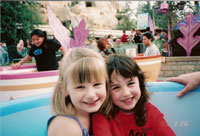 A few years ago, we took our kids to Disneyland® for the first time and, of course, they had a great time and are now hooked on the mouse-house. We have never been to Walt Disney World®, though, so I'm hoping the next time we make a theme park run we just might head to the space coast and check that one out. One of the great things I've always heard about Disney World is their Fort Wilderness Campground. Like much of Disney World, their campground has recently been updated and refurbished and this post on the MousePlanet® gives you a good overview of the new upgrades.
Beautiful Wildlife Photography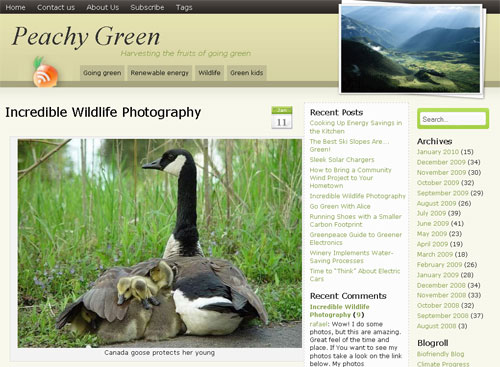 Nothing goes better with a Saturday morning coffee than browsing cute wildlife pictures and Peachy Green has 15 great shots of animals, birds and reptiles that will knock your socks off.
The Wild Image Project – Argentina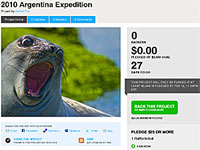 You might remember Daniel Fox from last week's Outdoor Reads, which highlighted his four-day snowshoe adventure, Washington. Daniel's real job is the Wild Image Project, which is a photographic journey that seeks to inspire and connect us with the outdoors. Daniel is now raising funds for the Argentinean leg of his expedition and you can actually become a part of his expedition by donating your support.